Dan's Life


Dan's Family


Curriculum Vitae of Daniel B. Borenstein MD
---

---

I enjoy my psychiatric practice which is largely composed of psychotherapy patients, some psychoanalytic patients and consulting work. My primary interest is in treating depressions and anxiety disorders. For most of my career, I participated in organized psychiatry and medicine at local, state and national levels. I remain a member of the American Psychiatric Association Board of Trustees, having served on the Board actively for fifteen years. In addition, I served for nine years on the California Medical Association Board of Trustees and in the AMA House of Delegates. My outside interests include reading, tennis, travel, cultural activities and occasional involvement in national politics, resulting in several invitations to participate in health care discussions at the White House.

My wife Bonnie is a Registered Nurse. She is active in multiple volunteer activities including The Getty Museum of Art. She served as President of the County Medical Association Alliance, and as an officer in the California Medical Association Alliance and remains active in these organizations. We have a son, Jay, who is very computer-savvy with a masters degree in industrial engineering from Stanford. He founded and was the former CEO & President of Integration Appliance, a software company. Currently, Jay teaches Computer Science at Stanford and is the founder of Facebook's Open Academy. Jay can be reached at borenstein@cs.stanford.edu.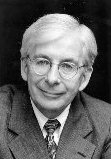 APA Past President
EDUCATION:


Massachusetts Institute of Technology, B.S.


University of Colorado School of Medicine, M.D.


University of Kentucky, Internal Medicine Internship


University of Colorado Medical Center, Psychiatric Residency
CERTIFICATION:


American Board of Psychiatry and Neurology
AWARDS AND HONORS:


Special Recognition Award, California Psychiatric Association


President's Special Award, SCPS


Outstanding Achievement Award, SCPS


Distinguished Service Award, SCPS


Outstanding Services Citation, SCPS


Elected Fellow, APA


National Steering Committee, National Health Policy Council
ACADEMIC APPOINTMENTS:


Clinical Professor, UCLA Department ofPsychiatry and Biobehavioral Sciences


Senior Faculty, L.A. Psychoanalytic Society and Institute
PROFESSIONAL ACTIVITIES:


Private Practice of Adolescent, Adult and Geriatric Psychiatry


Founder and Past Director, Foundation for theAdvancement of Psychiatric Education and Research


Founder and Past Director, UCLA MentalHealth Program for Physicians in Training


Advisory Committee, L.A. Child DevelopmentCenter


Director, Cooperative of American Physicians/Mutual Protective Trust


Past Director, American Association of Private Practice Psychiatrists


Examiner, American Board of Psychiatry and Neurology
PROFESSIONAL SOCIETY ACTIVITIES:


Southern California Psychiatric Society (SCPS)
Past President and Council Member (13 years)

Chair


Commission on Psychiatry & the Law

Fellowship & Awards Committee

Peer Review Committee

Nominating Committee


Task Forces on Relationship Between Psychiatry and the Courts and on Evaluation of Involuntary Hospitalization Regulations

Multiple other task forces and committees including Ethics (10 years)


Area VI/California Psychiatric Association

Area Trustee (6 years)

Executive Council (15 years)

Chair Judicial Committee

Regional Director, Psychiatric Education Committee

Managed Care Committee

Multiple task forces


American Psychiatric Association
Past President

President

President-Elect

Vice-President

Secretary

Board of Trustees (15 years)

Area VI Trustee (6 years)

Assembly Representative (8 years)

Chair, Ethics Appeals Board

Chair, Task Force on Conflicts of Interest

APA Representative, NCQA Practicing Physicians Advisory Council

Council on Economic Affairs (9 years)

Managed Care Committee (9 years)

Audit Committee (6 years)

Chair, Joint Reference Committee

Budget and Finance Committee

Council on Psychiatric Services

Commission on Judicial Action

Committee on Medical Student Education


American Psychoanalytic Association

Committee on Confidentiality (13 years)

Committee on Government Relations and Insurance (17 years)

Peer Review Committee


Los Angeles County Medical Association

District Past President and Board of Directors (>25 years)

Executive Council (3 years)

Committee on Patient and Physician Advocacy (6 years)

Committee on Physician Well-Being (4 years)

Committee on Substance Abuse (5 years)


California Medical Association

Board of Trustees (9 years)

House of Delegates (21 years)

Chair, Physicians' Benevolence Committee

Chair, Building Committee

Committee Member


Managed Care

Mental Health (7 years)

National Health Care Task Force

California Advantage Medical Policy


American Medical Association

House of Delegates (8 years)

Chair, Pacific Rim Committee on Advocacy in the Private Sector

Chair, Pacific Rim Committee on Medical Practice & Facilities

PUBLICATIONS:


Articles and chapters include:
Psychotherapy

Managed Care

Ethics

Confidentiality

Peer Review

Impairment Prevention

A Model Mental Health Program for Medical Students and Residents

Literature Review on Training Stresses During Medical School and Residency

Survey of Mental Health Resources for Residents

Report of Findings from Mental Health Program for Physicians in Training

Psychiatric Help for House Officers

Standards of Proof for Medical Review Procedures

Postanalytic Encounters

REFERENCES:


Available on request.